Welcome to Adam Gilad's Smart Dating Academy Success Acceleration Coaching
"We dissolve obstacles and speed up your dating, love, and intimacy success."
We all have blind spots…
And these blind spots,cripple our ability to achieve what we want in life and love. 
And these blind spots cripple our ability to achieve what we want in life and love.
And like any high performer, sometimes we need that guiding, experienced coach to break through to the next level of success. 
We all get stuck. Our obstacles include: 
Starting over after divorce
Getting past the hurt of a past relationship
Or maybe you just want to learn how to come across as more confident or more authentic.
Or you just need a kick in the ass to get into ACTION – a "personal trainer" for your dating and growth.
EVERY great athlete has a coach because outstanding success takes support, guidance, direction and accountability.
If you are committed to success, schedule an exploratory call with one of our Top Coaches… 
Why These Coaches Will Shift You Into Quicker Dating and Relationship Success and The Lasting Habits of Happiness:
Our Success Coaches are broadly and deeply trained – a training that continues rigorously as a member of this team.
Our specialty is to move you decisively out of stasis into the life you actually want – before it's too late.
We offer a very limited number of complimentary exploratory sessions each week.
If you are committed to change, to evolution, to transformation and to success, and you have the time and resources to undertake a course of action to get you there, please fill out the form below in detail.
The more specific you are– the more quickly we can move you more swiftly into success in love and intimacy, confidence and a new path.
Katya
 Katya is a master-coach who has brought hundreds of men into success, confidence, romance and living their ideal life with women.
She is not only an expert in how to find and filter for your ideal woman, she will also train you in confidence, body language, style, approach and authentic, magnetic conversation and consensual, sensual and sexual escalation. Katya earned her Coaching Certification from the Robbins-Madanes Coaching Program created by Anthony Robbins and has a variety of degrees and trainngs. Her work and teachings are founded inside of creating effective, authentic communication "from the start" when dating, which she views to be the foundation of long lasting love, and healthy grounded relationships.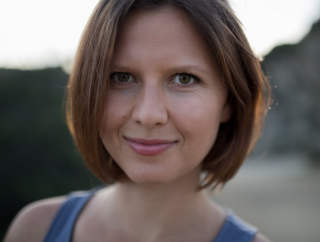 Adam Gilad Coaching Systems ™ and Smart daters Academy™ Coaching Systems are registered trademarks of Adam Gilad and Gilad Creative Media, Inc.